Team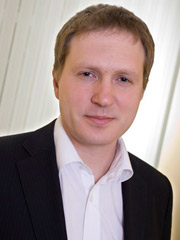 Konstantin Bogatov
Director of "Avanti-Development" LLC, Board Member of Bioenergy Association of Ukraine.
He has graduated with honors from Donetsk State University with a degree in economics.
In the period from 1995 to 2005 went way from a specialist of a construction department to the head of a development department of a large bank with an international capital.
Portfolio construction projects implemented more than 50 000 square meters.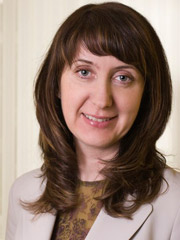 Irina Gnap
Director of "Salix Energy" Ltd..,since its inception.
Deputy Director of Business Development of "Avanti-Development" from 2011.
Served as CFO of the company from 2006 to 2010.
She has graduated with honors from the Ternopil Academy of National Economy and got a degree in accounting and auditing. Also received a certificate of professional international accountants CIPA and an ACCA diploma in International Financial Statements.
Has a great experience in managerial positions in different industries including finance and accounting.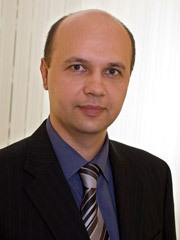 Yuriy Bilous
Chairman of "Com En Com" Ltd.. since it was established.
He has graduated from Kiev Polytechnic Institute, faculty of Power Engineering and Automation and obtained a diploma of an engineer and electrophysicist. Yuriy Bilous has worked as an engineer at the faculty of Engineering and Electrophysics of high-voltage.
Since 1998 to 2008 he worked as an electrical engineer of a design department and then as a technical director of "Sinaps" Company. He was personally responsible for an implementation of projects for such Clients as "PUMB", "Magelan" TEC, "Kievstar GSM", "Segodnya" newspaper, "Zasiadko Mine", Factory of Banknote Paper of NBU.